We have a winner…
Cortana, play drumroll_1.mp3. 
And the winning game of the first ever Xbox Ambassadors March Radness is: Halo!
Congratulations!! Out of 18,117 votes Halo received 1,827. There were some close calls and some landslides, but in the end Master Chief took home the win.
What's new for Season 22
Now that #XAMarchRadness has come to an end, it is time for April's #AmbySmiles challenge! Throughout April, keep an eye out for missions to participate in, discussion threads, and more.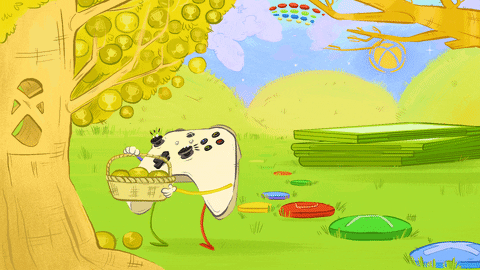 We also have a few changes to the program this season, including new rewards and tier requirements.
Rewards 
Bronze: Digital pin on Xbox Ambassador profile + downloadable pin

 

Silver: Digital assets, including phone wallpapers

 

Gold: XA Sweepstakes tickets

 

Platinum: XA Sweepstakes tickets + downloadable 24"x18" poster

Diamond: 1-month Xbox Game Pass Ultimate code

 
Tier Thresholds 
Bronze: 275 XP

 

Silver: 1,000 XP

 

Gold: 3,000 XP

Platinum: 10,000 XP

 

Diamond: 20,000 XP
The reason we are changing things up is because we are also adding more missions. Starting in Season 22, there will be a new section of Xbox Insider Missions. These missions will guide Ambassadors through how to become an Xbox Insider, who the Xbox Insiders are and what they do, as well as introduce Ambassadors to another community of gamers who love Xbox and the Xbox community.
On theme
With so many new things there will be lots to learn. What better theme for this season than the character archetype of the Sage?
If you haven't already, go check out our website to see the new theme. As you progress through each tier, your profile banner will also update. And don't forget to show your Xbox Ambassador pride by decking out your social media profile pages and Xbox Gamer Picture when you unlock Bronze and Silver tier!
Does this green make us look cool or 

really

cool?
Goodnight, Season 21. Help us bid farewell to the Season of the Dreamer by telling us how we did. Our end of season survey will now be a mission. Level 1 and up Xbox Ambassadors will have two weeks to complete the survey.
Please note that we want your honest feedback, and the survey is still anonymous.
Keep the conversation going
On the topic of talking to us, we love to hear from all of you in general! For the past couple of seasons now, Ambassadors have been sharing their thoughts, ideas, and feelings in Contribute to the Conversation Missions. While we as staff have fun brainstorming things for you all to talk about, we would love to get some more ideas from all of you too. 
So, what do you want to talk about? What would you like to hear from other Ambassadors? Let us know by posting your topic ideas to this thread.